nancyfulda
Publications
Nancy Fulda -- Hugo and Nebula Nominee
Web Site
|
Twitter
|
Facebook
|
LinkedIn
|
Google+
---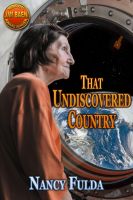 That Undiscovered Country
Jim Baen Memorial
Award Winner
paperback
|
kindle
|
nook
|
PDF
|
Other
---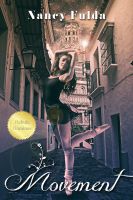 Movement
2011 Nebula Nominee
Asimov's Science Fiction Magazine, March 2011
paperback
|
kindle
|
nook
|
smashwords
---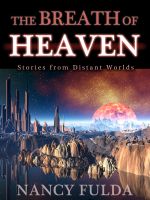 The Breath of Heaven
Stories from Distant Worlds
paperback
|
kindle
|
nook
|
smashwords
---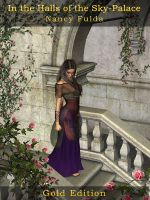 In the Halls of the Sky-Palace
Jim Baen's Universe, June 2009
kindle
|
nook
|
smashwords
---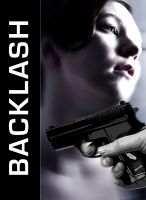 Backlash (novelette)
Asimov's Science Fiction Magazine, 2010
kindle
|
nook
|
smashwords
---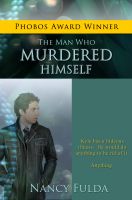 The Man Who
Murdered Himself
Phobos Award Winner
kindle
|
nook
|
smashwords
---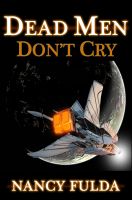 Dead Men Don't Cry:
11 Stories by Nancy Fulda
Paperback
|
kindle
|
nook
|
smashwords
|
DRM-free
---
Nothing This Fun Could be Good for You (article)
Available at:
Clarkesworld Magazine
---
Like Rain From Silver Skies
Available at:
Basement Stories
---
Knowing Neither Kin Nor Foe
Available at:
Beneath Ceaseless Skies
Nancy Fulda is a 2012 Hugo and Nebula Nominee, a Phobos Award winner and a Vera Hinckley Mayhew Award recipient. She is the first (and so far only) female recipient of the Jim Baen Memorial Award. Her fiction has appeared in a number of professional venues.
Nancy Fulda is a participant in the Amazon Services LLC Associates Program, an affiliate advertising program designed to provide a means for sites to earn advertising fees by advertising and linking to Amazon.com